WE ARE PRESENTLY
UNDER CONSTRUCTION!
Pardon the noise and dust while we build
a new presentation for Gold Coast Design!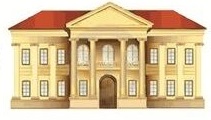 GOLD COAST DESIGN CENTER

TRADE SHOWROOM
SELECTION SERVICE
MATERIALS LIBRARY

Authorized Factory Dealers &
Artist Representation
The GOLD COAST DESIGN CENTER experience!
From design to selections, through installation, we cover it all.
Full range of architectural products
Complete design services
Professional installation

With over a century of combined experience, our design team
has successfully transformed iconic buildings and private residences.

GOLD COAST DESIGN
is an authorized dealer for exclusive manufacturers of:
Custom Cabinetry
Luxury Windows & Doors
Natural & Processed Stone
Designer's Architectural Fabrications
Lighting Solutions

GOLD COAST DESIGN CENTER is nestled within the heart of
Long Island's Gold Coast region. Our trade showroom caters
to design professionals and their clients.
We offer a unique selection process in our extensive
architectural sample library. Color guidance is provided using
high quality lighting systems.

Bring your own contractor or consider one of our
affiliated licensed and insured artisans.

Contact us HERE.
"We turn your Luxurious Dreams into Stunning Reality"